Welcome to Setty Plastics & Aesthetics
Our mission at Setty Plastics & Aesthetics in Mckinney and Dallas, TX is to provide compassionate care with exceptional results while always treating our patients with the utmost respect. Our board-certified plastic surgeon Dr. Naveen Setty is passionate about providing natural-looking results using both nonsurgical services and effective surgical techniques. As a leading practice in the DFW area, Setty Plastics & Aesthetics provides customized treatment plans for individualized care for all our patients.
Learn More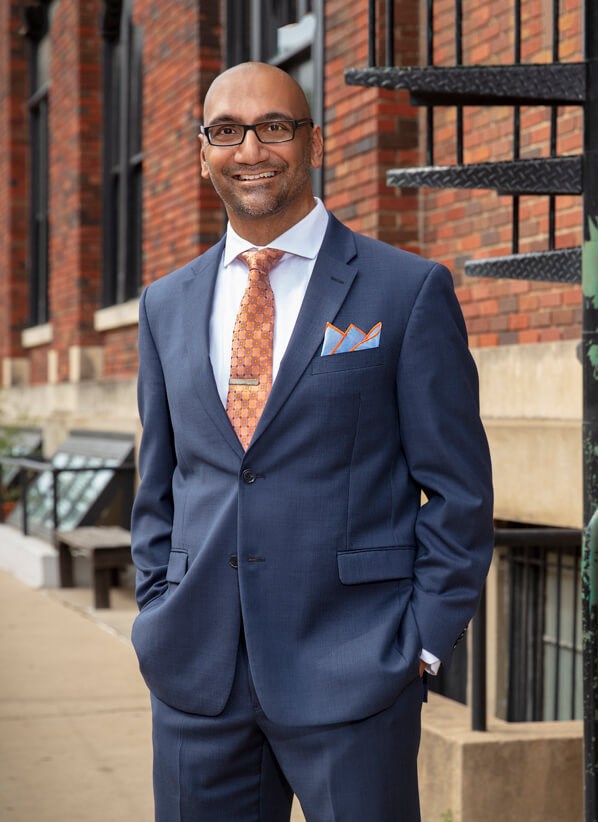 Naveen Setty, M.D., F.A.C.S.
Board-Certified Plastic Surgeon
Dr. Naveen Setty is an experienced board-certified plastic surgeon who has consistently been named one of D Magazine's "Best Plastic Surgeons" in Dallas, TX. He is trained in both reconstructive and cosmetic surgery with specialization in hand surgery. Dr. Setty received his doctor of medicine degree from The Ohio State University and then completed his residency training in plastic surgery at Saint Louis University. He trained in two one-year fellowships in both hand surgery and plastic surgery at the world-renowned Institute of Reconstructive Plastic Surgery.
Meet Dr. Setty
State-Of-The-Art Facility
LUXURY, CONVENIENCE, COMFORT
At Setty Plastics & Aesthetics, we believe that rejuvenation is a process that should encompass the entire body, mind, and spirit. Dr. Setty has designed his facilities to reflect a tranquil, serene space for you to receive personalized and compassionate care. Setty Plastics & Aesthetics also specializes in the use of advanced technology to achieve efficient results in surgical and nonsurgical procedures.
View Facilities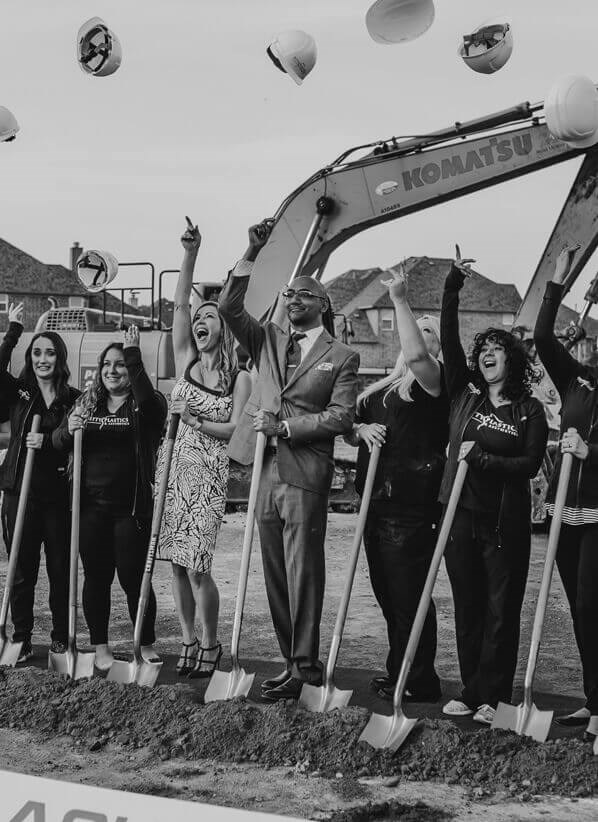 Plastic Surgery Procedures
Beautiful Transformations
Dr. Setty will meet with you personally at your first consultation to gain perspective on the goals you are trying to reach and develop a personalized treatment plan. We hope to see you soon at Setty Plastics & Aesthetics to talk to you in person in regards to the procedures that interest you most.
MedSpa Procedures
Radiate Confidence
Led by board-certified plastic surgeon Dr. Naveen Setty, our MedSpa teams have nearly 100 years of combined experience in the aesthetics industry. Every member of our team is highly knowledgeable and will guide you through the process professionally and compassionately.
"I do not usually post reviews, but I just got home from surgery at Setty plastics. Let me just tell you...their staff is absolutely amazing. Im not in any pain at all! I was very nervous but they were so kind and reassuring. Highly recommend this place to everyone. Not to mention they really worked with me to get me in on my tight work schedule. To my nurse Matt, thank you for being so sweet and patient with me, to Dr Hill thank you for doing my anesthesia and most Importantly thank you Dr Setty for everything. They treat you like family!"
S.R.
Google
"Hello, this review is for gynecomastia surgery with Dr. Setty in McKinney, TX. First, let me say this is not my first gynecomastia surgery nor was this a correction to anything regarding the first surgery. I grew up with tuberous gyno since 6th grade and had perfect results after an easy surgery at a well-known surgeon in an upper-class part of Los Angeles. I was 18 and went off to enjoy college with new people living a normal life as if gyno never happened. At 23 right before graduating, I asked a derm. for finasteride because of hair loss concerns. Gyno is a well-known side effect of this drug. I called my first surgeon's office and they confirmed I would not be at an increased risk given my history, but they were wrong. After only 6 doses of fin, I got familiar sensations in the upper armpit, the telltale gynecomastia area. I stopped immediately but it was full-blown gyno by the summer. Complete nightmare, one of the worst times of my life. I got a job out in Dallas very quickly after school and was able to save up for surgery ASAP. I looked up some doctors in North Dallas and found Dr. Setty's page. I saw they had a Snapchat and a youtube where he introduces himself and even performs a surgery, I liked that transparency very much. There was a price estimate for his gynecomastia surgery, which was very reasonable. Most other doctors in the area at this time are not listing prices on their sites, you have to look it up on realself which is an untrustworthy site I feel. In the "About Us" section the Setty team did say competitive pricing is one of their goals. That broke down the first barrier between patient and doctor and drew me in for a consultation. This was in January, and COVID had not hit America as hard yet. However they still screened people who came in, had everything sanitized, and on top of that, the clinic itself was gorgeous. The part of McKinney they are in is gorgeous. Very clean and upscale and modern, fresh coats of paint on everything and tons of parking. Everyone at the office is very friendly and professional. At the consultation, I got to meet everyone and Dr. Setty did confirm I would be a good candidate for surgery. I felt confident energy right away meeting him. They considered my individual circumstances and worked generously with me on the pricing. I scheduled the pre-op, had no issues ever reaching them when I needed communication, everything was just really seamless with thoughtful touches here and there. I really felt comfortable with them as a patient and they took very good care of me. Scheduling appointments was always easy. Note this was all as the virus was worsening and they were quickly having to readjust their business. I never felt rushed or forgotten. I was very happy with their coronavirus response and I am sorry if they lost any business to it. The big day came and the hospital was brand new like they had just unwrapped the packaging and cut the ribbon to the door. Completely clean and so huge, wow. I had expressed concerns about post-surgery nausea and pre-surgery anxiety, and they took care of me. Luckily I work an office job and was able to manage the vest/pads under long sleeve shirts for the recovery. I used this silicone gel for scars that I bought at the front desk of the Setty office, they didn't have this when I had my first gyno surgery. The scars from my first surgery are more visible than Dr. Setty's. It is exactly 6 months from my surgery now and in the past week, I finally started to forget to apply it on the scars every night. I have an ankle that I also had 2 surgeries on and it is much more sensitive and visibly scarred than my chest. Dr. Setty took care of me physically and emotionally and never once lost his cool. It is a hallmark of a job well done that I now live a normal life again and actually forget that I even had this surgery not even a year ago. Thank you Dr. Setty. P.S. if you are a gynecomastia prone individual, stay away from finasteride"
J.B.
Google
"I couldn't be happier with my results. I went for a breast augmentation and lift and was given all of the information for pre, during and post surgery. I knew what to expect, and they were all very willing to help any time I had a question. The staff couldn't have been anymore inviting and warm. They made me feel very at home and comfortable. Highly recommend Dr. Setty and his team!"
C.C.
Google
"Let me just start by saying I have never wrote a review in my life. I am a fair skin African American who has been struggling with hyperpigmentation and unwanted facial hair since I was a teenager.Ive been to Electrolosis and so many laser hair removal and spas than I can count. Kate Cross is SO PASSIONATE and an detail professional about making people look good! Shout out to her !!! U don't find many people whose passionate about what they do  these days it's all about the money. Speaking of which this place is so affordable! They work with u. I use to get skin pen every other month, not any more I've only had one this year ! I promise to god.I had been burned by laser hair removal that left the scarring and pigmentation.I use to be insecure. I recently went home to a funeral . Everyone was so amazed on how my face cleared up! The staff is very professional. I look so good now my female supervisors at work don't even look at me  anymore out of envy.  I did add dandelion tea on my own that helps with hyperpigmentation too. But everything else I owe to Setty plastics god n Kate. Thank You!"
T.B.
Yelp
"Every single member of this office has been incredibly friendly and helpful. Dr. Setty and his staff truly go above and beyond to make you feel welcome and cared for. When I came in for a consultation for a breast augmentation and lift, I was both nervous and embarrassed. I had been to consultations with other plastic surgeons previously and none made me feel as safe or non-judged as Dr. Setty. Everyone from those who worked at the front desk, to Jessica (billing and scheduling) to Giovanna (his amazing nurse), we're kind and helpful and ready to answer any and all questions I had. Could not have asked for a better experience!!"
J.M.
Google
Locations
Dallas
18170 Dallas Pkwy., Ste. 202
Dallas, TX 75287
972-848-0500
About Us